Cleaning & Prevention Solutions
Our team members and our clients are very important to us.
During this uncertain time, Construction Linx continue to adopt the government's updates & policies to maintain services for our customers and protect the welfare of our employees during the Coronavirus (COVID-19) outbreak.
ULV Cleaning
Our ultra-low volume spraying service atomises special disinfectant formula and uses static technology to adhere the disinfectant to all surfaces. The Ultra-low volume disinfectant formula has been developed for high level disinfection of hard and soft surfaces, environments, equipment and air. It is to be used in areas in which the reduction of bio-burden is needed to be achieved, to enable the interruption of key transmission pathways and reduce the risk of cross infection and contamination.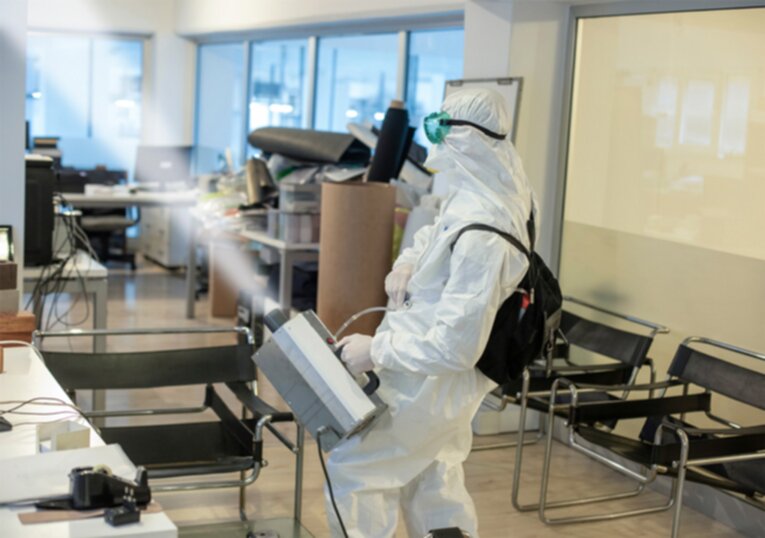 The spraying droplets are small enough to be carried on air currents into small cracks and crevices that are hard to reach using conventional treatments yet still heavy enough to settle out within an hour, so that treated areas can be re-entered with the minimum of delay.
It's important that we ready our premises and disinfect all surfaces on an annual basis to reduce the risk of bacteria, germs and virus's spreading, with this service it's vitally important the premise is left vacant during the time of the clean.
Polypropylene workplace screens
Our workplace protection screens at local business's including doctors' practices protect the front line members of staff who encounter customer engagement directly on a face to face basis.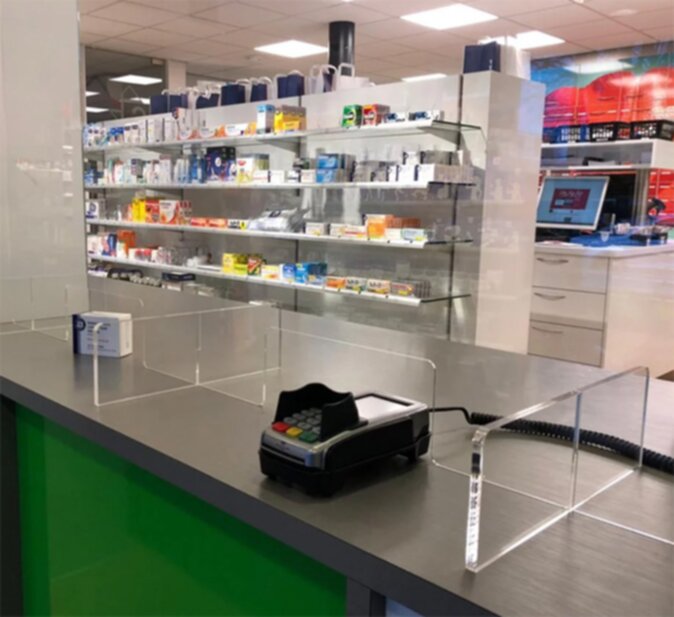 Our Polypropylene workplace screens are: –
4mm thick for shatter proof protection
Easy to clean
Available for afterhours installation
Tailor made to your exact requirements
Offer service hatches for easy transfer of goods and documentation
Our screens are quick to install and leave no trace of installation
All polypropylene sheets are cut to the desired size for FREE + FREE measurement service before our professional team attend to install your tailor-made workplace protection screen.